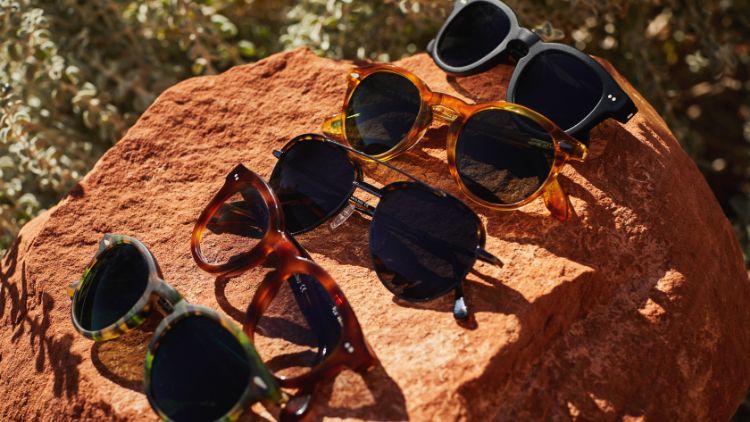 When it comes to our craft, we set an uncompromising standard for every piece of apparel we design. This ethos extends to accessories as well, which can go from subtle accents to signatures depending on individual and occasion.
On one hand, sunglasses are simply a practical tool to protect the eyes on long drives or waterfront outings. On the other hand, they're an extension of one's style and personality. From fashion icons to guitar masters to iconic actors, the right pair of shades can become a statement about who you are, add a hint of mystique or complement a particularly colorful character.
Our lineup of Italian-crafted polarized sunglasses takes a timeless approach, with just enough flair to set them apart. Explore these signature designs and raise the standard for your eyewear.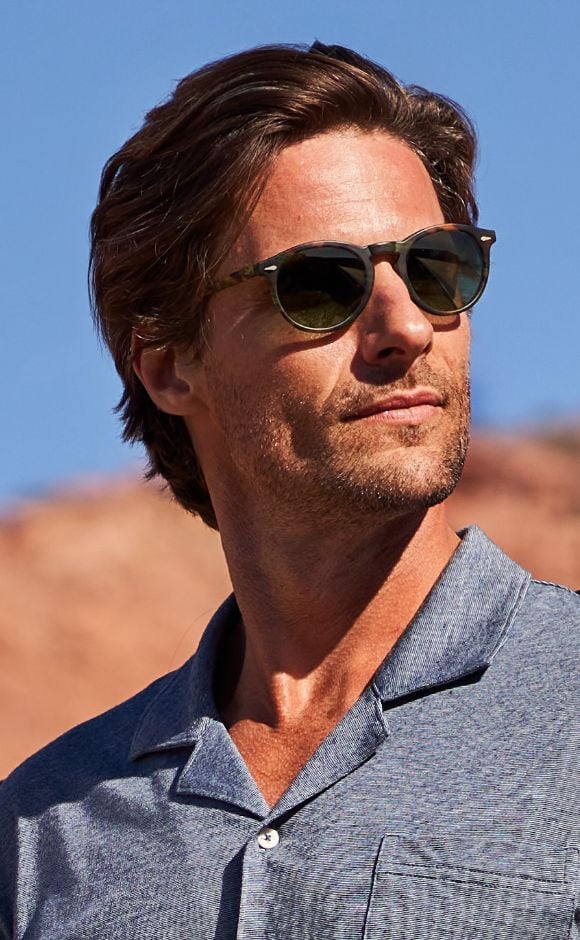 Excursionist Elite
Polarized, Scratch-Resistant
Sapphire Crystal Lenses
Recalling a timeless shape popular among leading men in Hollywood's golden age, these modern classics feature sleek rounded frames and a distinct keyhole bridge that sits on the side of the nose.
Eye 49mm | Bridge 21mm | Arms 150mm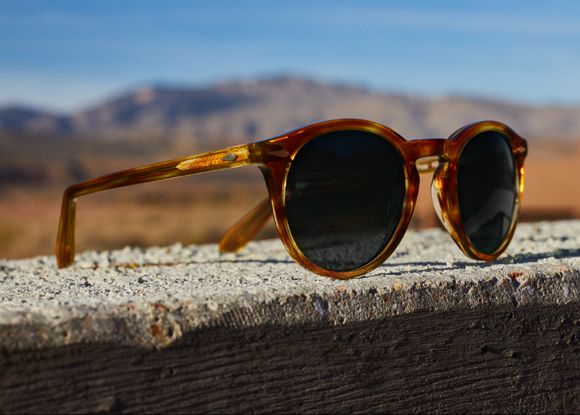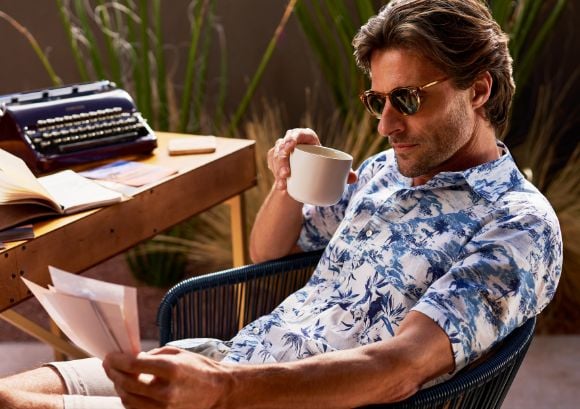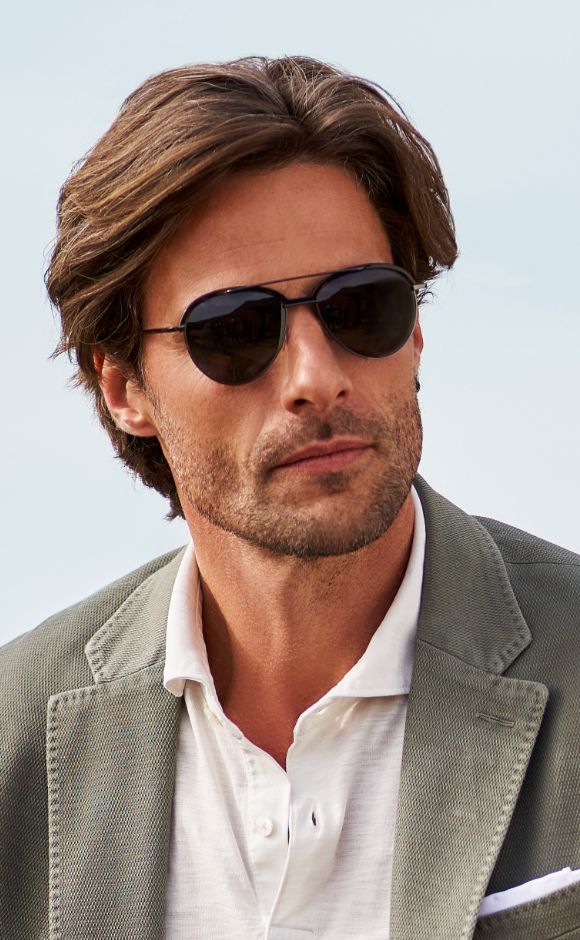 Journeyman
Polarized, Scratch-Resistant
Sapphire Crystal Lenses
The Aviator-inspired style is recognized for signature teardrop lenses designed to accommodate pilots looking down at their instrument panel in flight. We've reimagined the classic design with acetate accents, dark titanium arms and strategically shaped nose pieces.
Eye 53mm | Bridge 15mm | Arms 150mm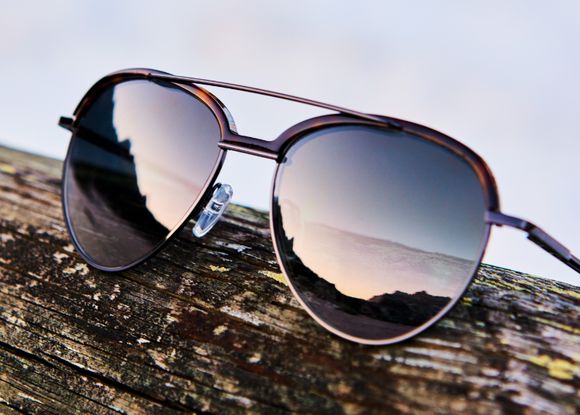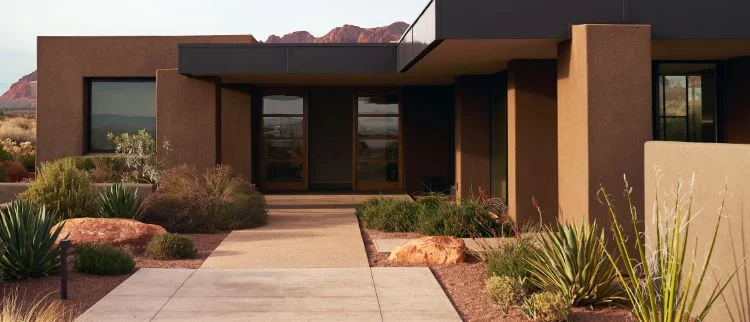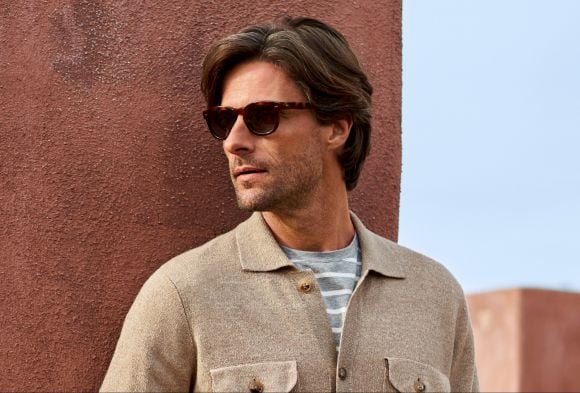 Vantage
Polarized, Scratch-Resistant
Sapphire Crystal Lenses
This style features a sleek riff on the classic shape that was introduced in the 50s and achieved cult status in the 80s. We took a softer approach, rounded the frames and employed a keyhole bridge for comfort.
Eye 48mm | Bridge 23mm | Arms 150mm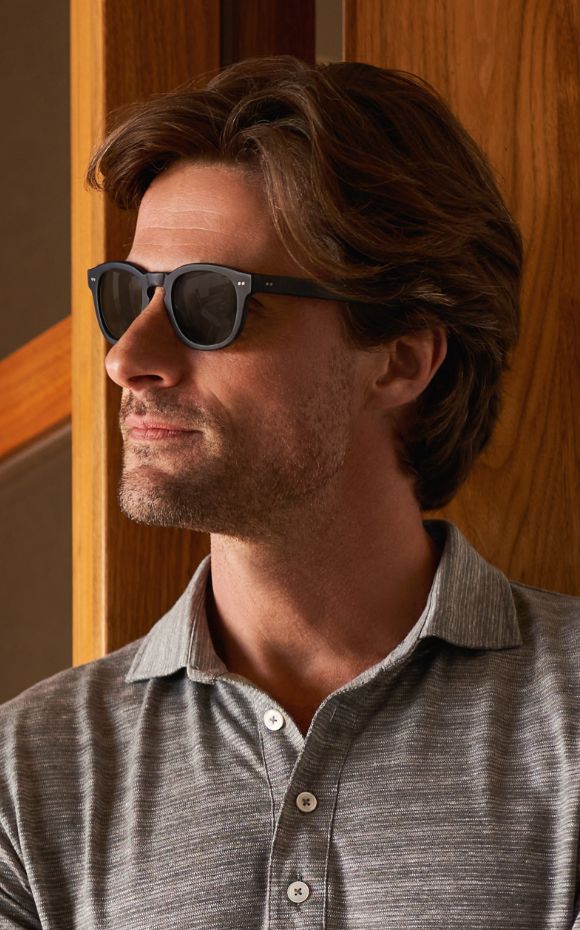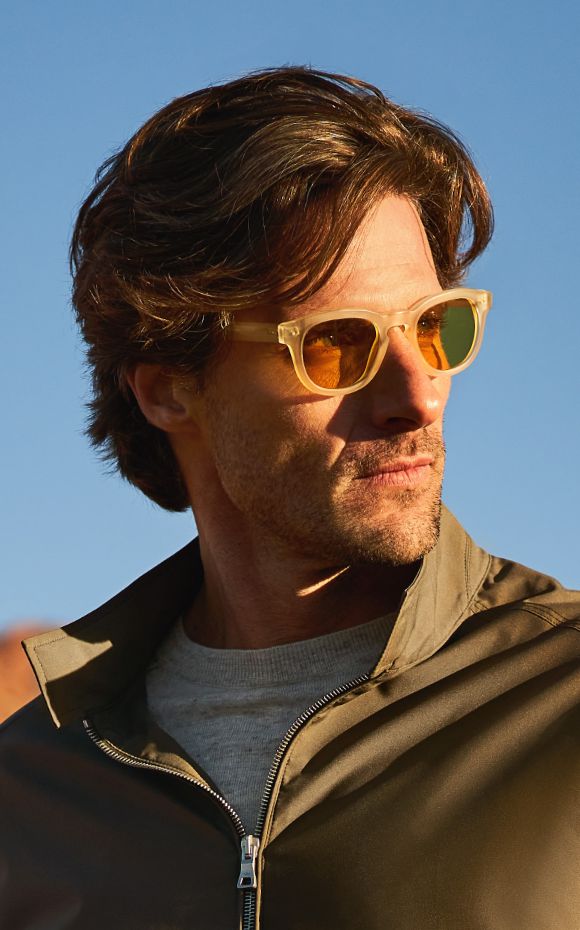 Far from our design studio in Raleigh sits a small Italian town at the foot of the breathtaking Dolomite Mountains. It's a remote destination, and an unexpected hub for some of the world's foremost experts in eyewear.
Over the past five years, we've been working exclusively with an artisanal workshop here to craft our signature sunglasses. The highly-specialized occhialeria helps us take our creative ideas and inspiration from drawing board to final form.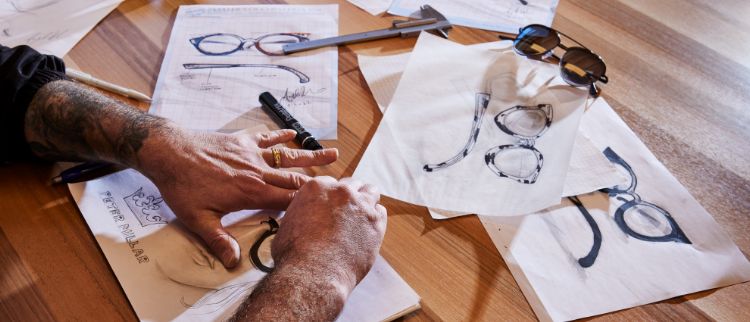 The region surrounding the workshop was integral to the foundations of eyewear craftsmanship as we know it today. While many of the early producers of the area have gotten larger and larger, or rolled into multinational conglomerates, our partners are proud to remain independent while living and breathing the "Made in Italy" descriptor. From frames to lenses to components, everything that makes up our sunglasses comes from their home country.
Crafting a pair of top-quality modern sunglasses most regularly revolves around a material called acetate. Cellulose acetate is a dynamic natural material created with a base of cotton that is turned into powder, then colored, transformed and pressed into sheets. Traditional acetate frames are meticulously cut from a single plate, minimizing impurities and maximizing a unique expression. The premium acetates we select for our glasses are chosen for lightweight durability, rich colors and a smooth, soft feel.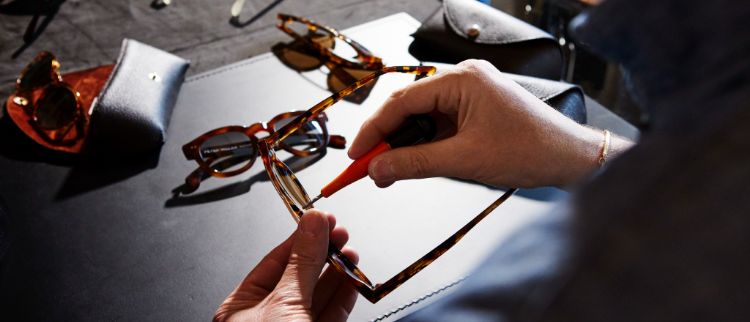 Our glasses all feature high-performance diamond-cut glass lenses with UV400 and infrared protection. They are crafted by inserting a polarized filter between two incredibly thin layers of glass, which allows them to absorb 99.9% of glare. And they're finished with technical treatments that offer anti-reflection, water-repellant and scratch-resistant qualities. Each pair also ships with a pebble grain calf leather case that reflects the thoughtfulness of the design.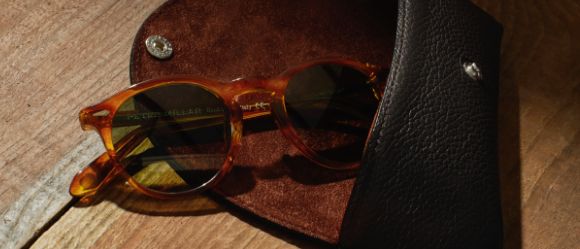 A single pair of our sunglasses can take more than 10 days to create, from cutting the frames and arms, to setting the linking hinges, to custom laser-etching. It's an intensive, tailor-made approach with more than 60 steps involved, and the quality and passion of true Italian craftsmanship shines through in every finished pair.