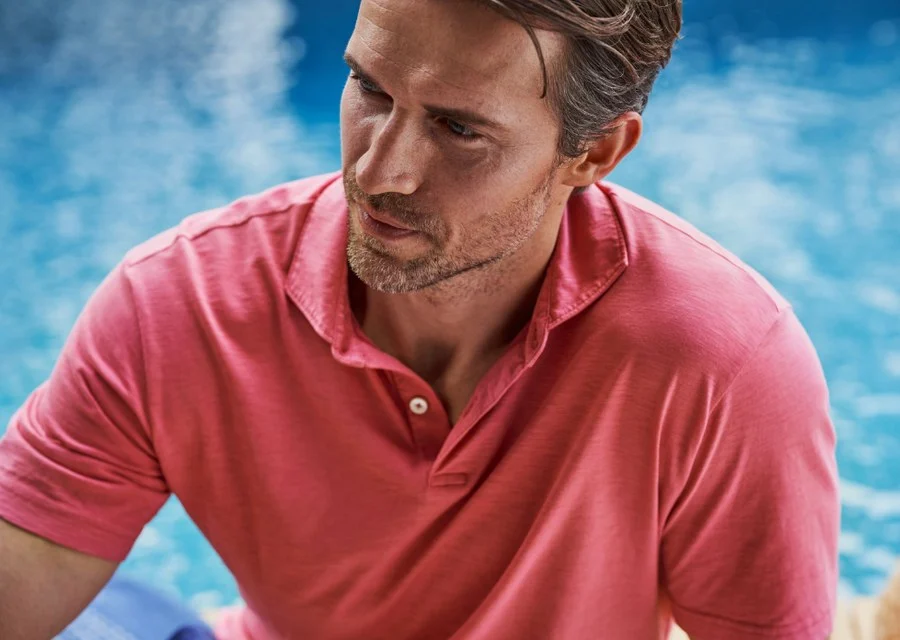 The Design
Meant to complement the most casual scenes
and more sophisticated settings with equal
composure, the Journeyman is the definition
of laid-back versatility.
The Fabric
The Journeyman features a slub knit fabric that
gives a relaxed visual appearance and a subtle
texture. The fabric sits off the skin and delivers a
cooling, almost micro-seersucker effect.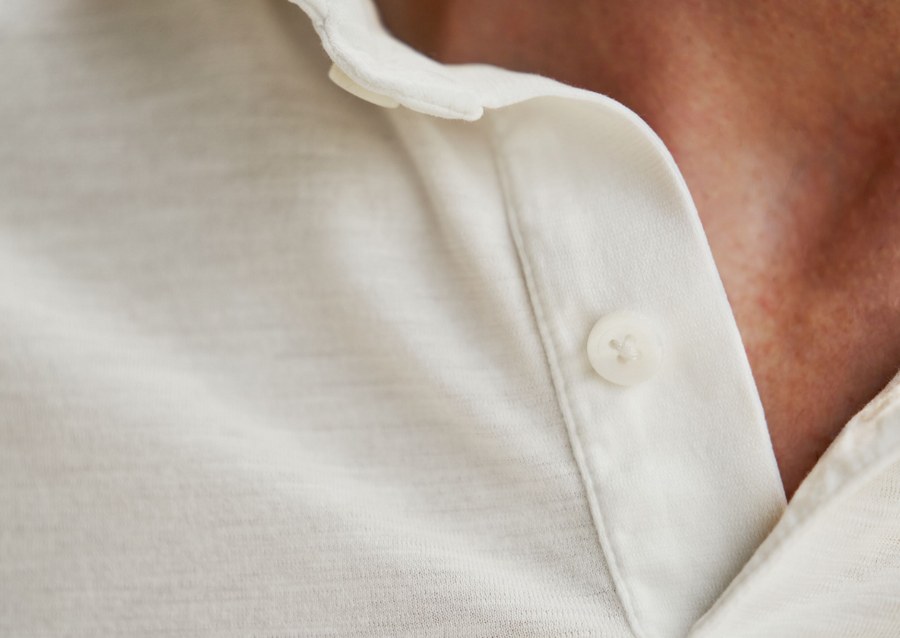 Garment Dyed in More Than 10 Colors
The Journeyman polos undergo a unique process where they are crafted first
and dyed last. The exact processes change from color to color and are refined
and reworked until the look comes out just right.
Defining Details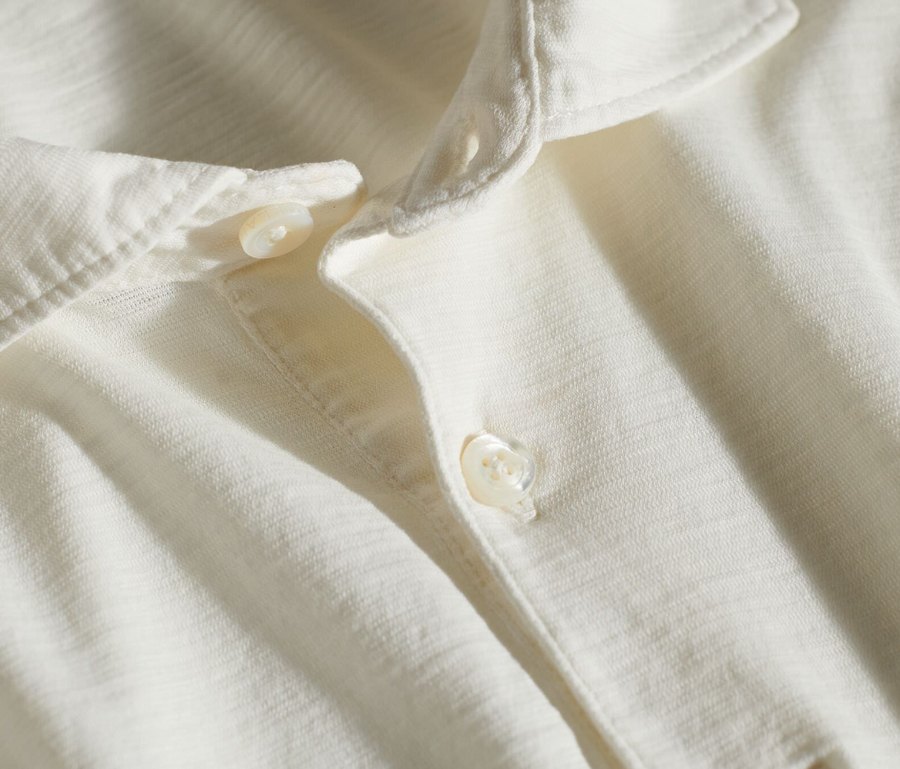 Mother-of-Pearl Buttons
Favored by the world's finest shirt makers,
these buttons offer a beautiful opalescent luster
that makes them an elegant finishing detail.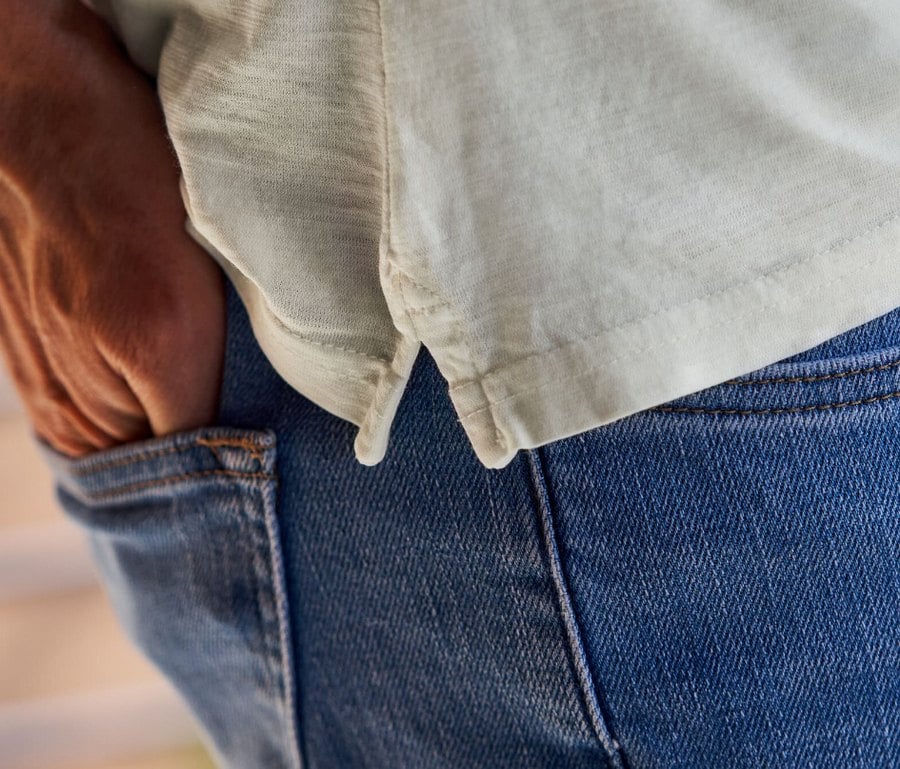 Casual Length
An intentionally shorter length is just long
enough to tuck in for most, but designed
with casual untucked wear in mind.
Cutaway Collar
The Italian-inspired cutaway collar is the most
pronounced expression in our polos. It presents
with a subtle roll under a sweater or soft jacket.
See the Light
Despite common misconceptions, a heavier weight fabric
does not equate to a higher quality one. Crafted in Peru,
the Journeyman is made with intertwined 80s Peruvian
pima cotton yarns that give its fabric a lightweight,
silky-soft feel while retaining substance and durability.
How it Fits
In the spirit of the slub fabric and the desire for this to
be a foundational style for warm weather, the Journeyman
is shaped by a slightly more relaxed silhouette to further
its easygoing wear.