The Peter Millar

Excursionist Chukka
Introducing a Fresh Take on an Iconic Design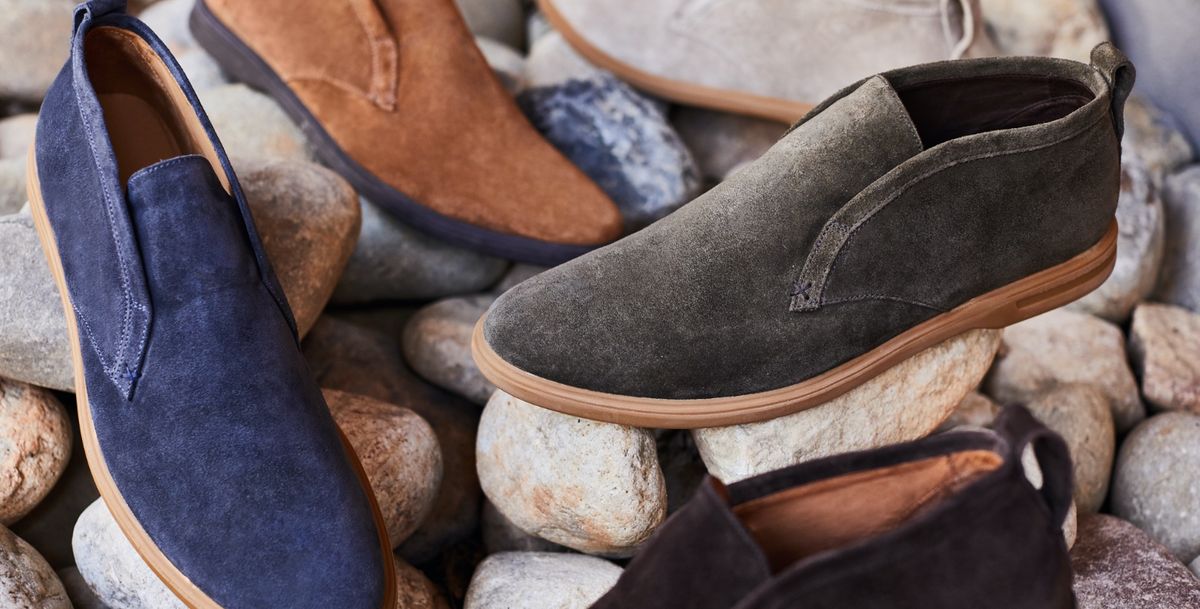 As the old saying goes, "You can tell a lot about a person by his shoes." This adage is as old as time, and we admit, a little cliché. When it comes to footwear, while sneaker fanatics are a dime a dozen, those who have mastered easy elegance are harder to find.
As nearly every environment has shifted more casual over the years, so too has the standard for everyday footwear. What started as a way to put men at ease often leads to uncertainty about what's appropriate.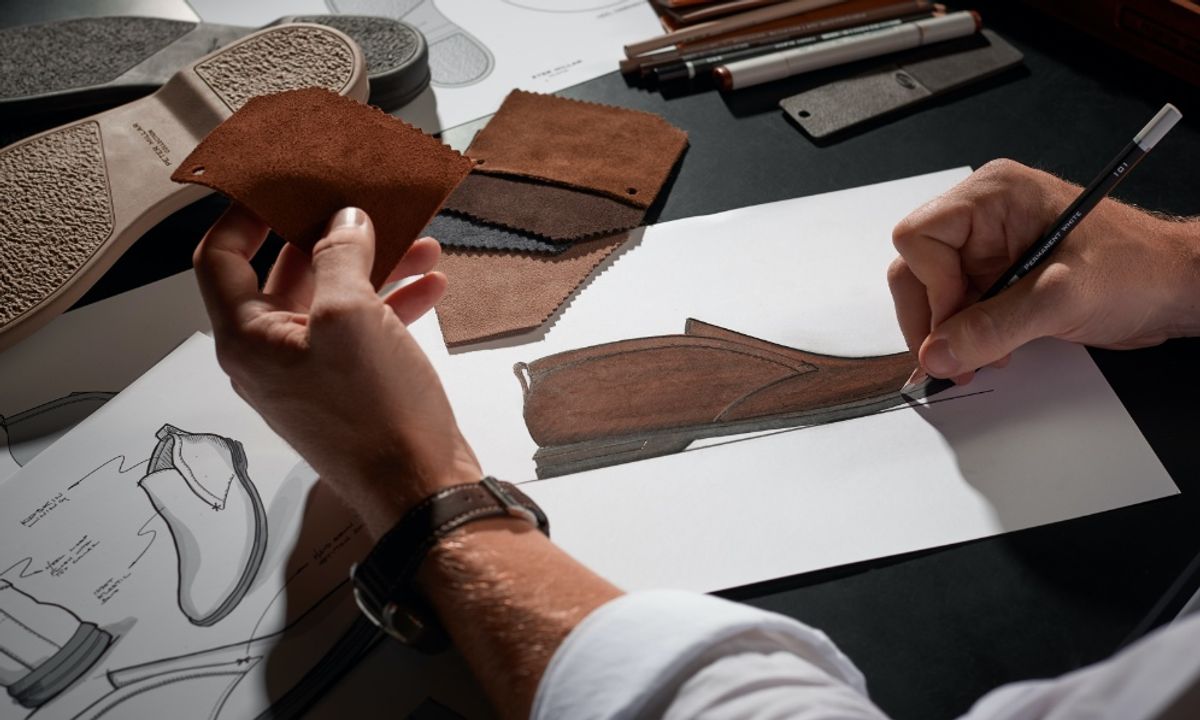 At Peter Millar we're proponents of the classics, with enough of our signature innovation to convey a fresh expression for today's world. We aim to equip well-intentioned men with the apparel to approach any occasion with class. Versatility and craftsmanship are at the heart of everything we do. When it comes to footwear, nothing fits this mold as well as our Excursionist Chukka Boot.
Like many other great menswear innovations (we're looking at you, button-down collars), the Chukka traces its storied lineage back to the ever-stylish sport of polo, where players would slip into them after long matches or breaks.
Sometime after, the British Army began producing a standard issue style of Chukka boot to be worn in the desert campaign of World War II, inspired by a crepe-soled suede boot made in Cairo's famous Khan el-Khalili bazaar. This new design offered soldiers an alternative to older military-issue boots that were not suited for the desert terrain.
It's hard to imagine a time when the Chukka boot wasn't a staple in any man's wardrobe. But they didn't gain their eventual cult status until the mid '60s, when the shoes would take off in England during the mod movement. Spurred by avant-garde ideas in music and fashion, this youth-influenced movement was just the serendipitous kick-start needed for a boot that so aptly straddled the line between style and function.
One can not
look at a Chukka
without conjuring
images of the great Steve McQueen.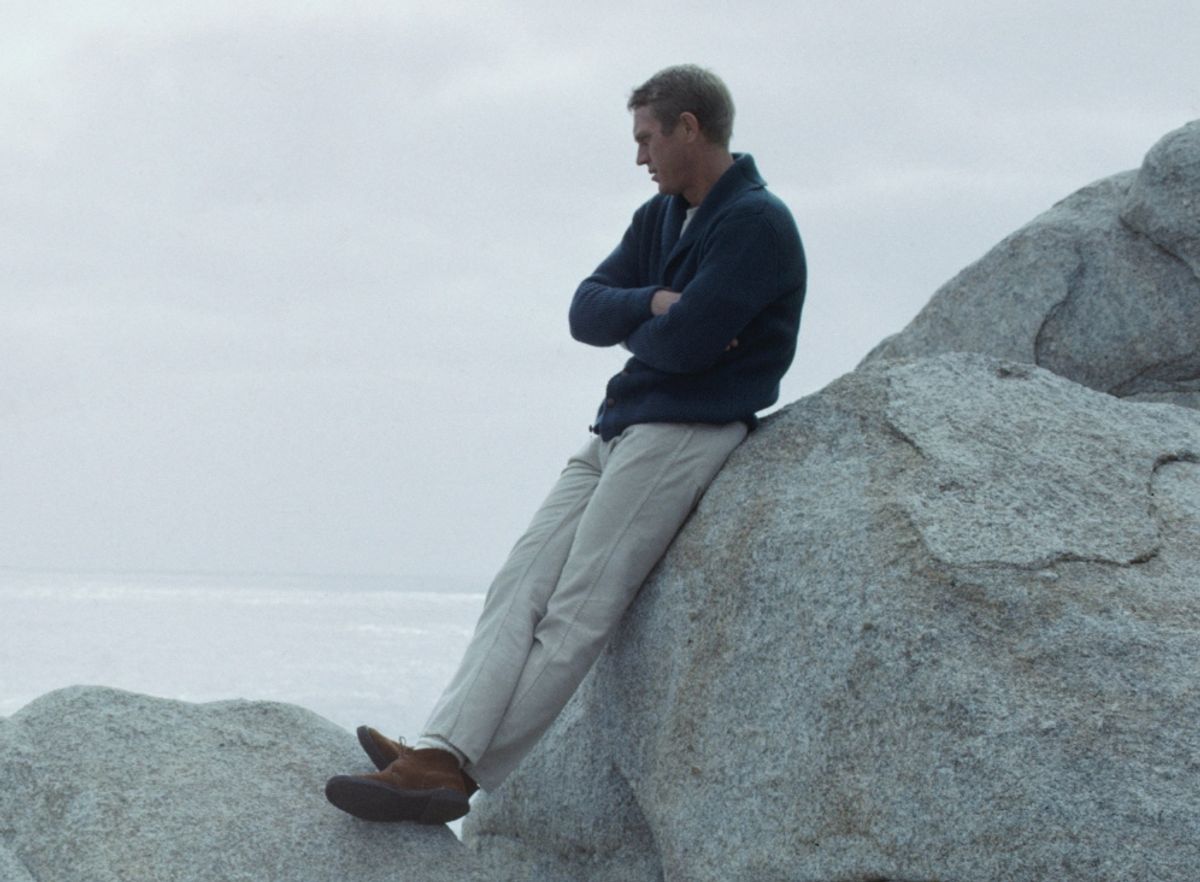 One can not
look at a Chukka
without conjuring
images of the great
Steve McQueen.
Their multipurpose nature was the perfect complement to the juxtaposed style of the early mods—combining tapered trousers and tailored suits with the rock 'n' roll attitude of bands like the Beatles and The Who.
In America, subtle hints of this style caught on with Hollywood heroes of the 1960s. One can not look at a Chukka without conjuring images of the great Steve McQueen. "The King of Cool" catapulted the popularity of the Chukka in the States, donning them famously in classics like "The Thomas Crown Affair" and "Bullitt."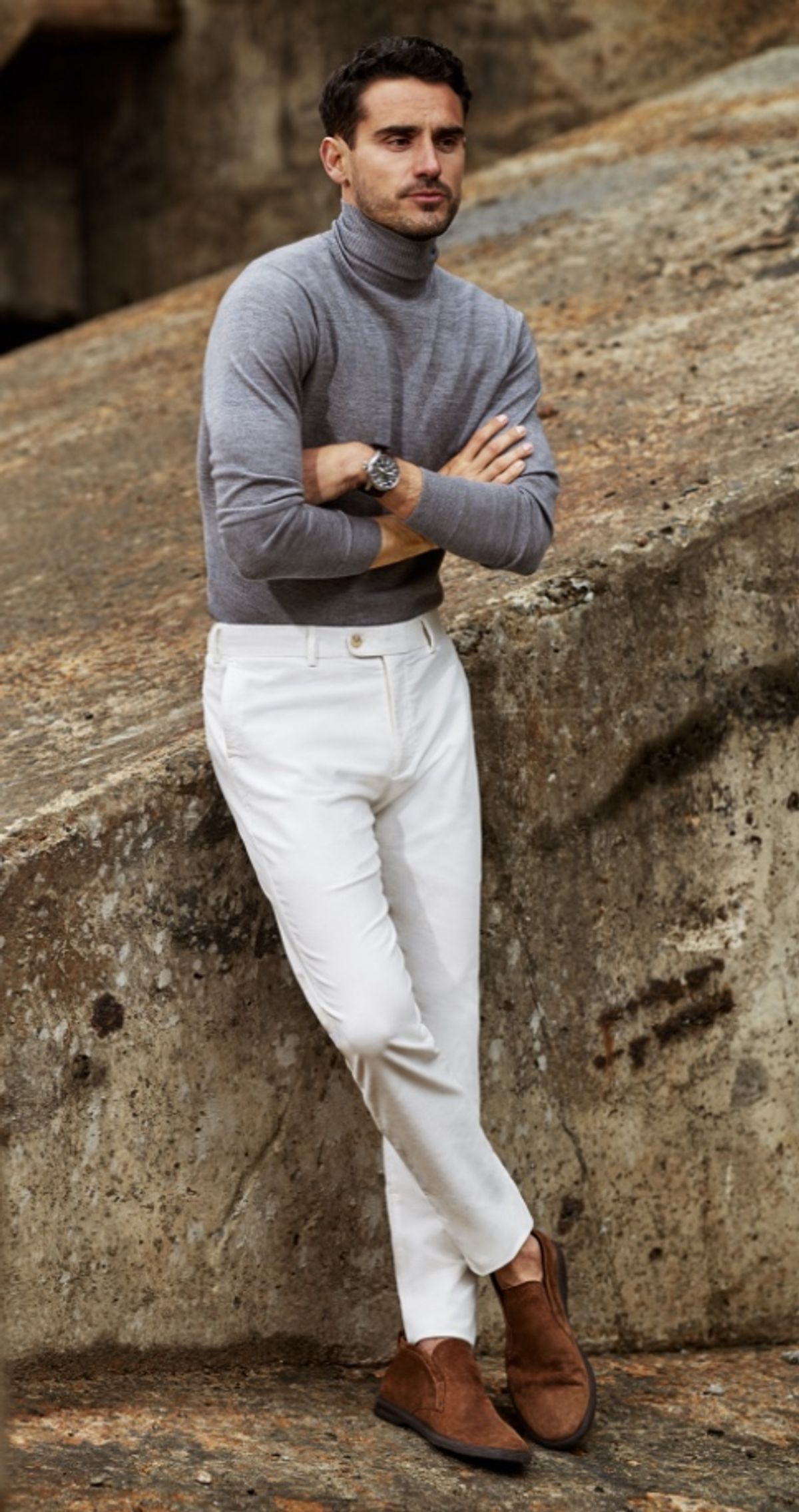 Today, the Chukka is as important as ever, an archetype of style and functionality. Like its utilitarian prototype, it doesn't require the upkeep of a leather pair of dress shoes—no polish, conditioner or shoe trees necessary. The shoes convey a sharp appearance and work well alongside everything from crisp denim to chino trousers, and even a tailored suit in the right circumstances. It's the reason we love this timeless silhouette and used it as the foundation for our Excursionist Chukka Boot for fall 2020.
We worked extensively with a renowned suede tannery in the south of Brazil to develop the Excursionist model, starting with high-grade, velvety soft suede skins on the upper. These skins undergo a special tanning process that takes around 24 hours, and a total of 15 days to refine.
Inside, we incorporated an ultrasoft, naturally tanned kidskin lining, which supplies extraordinary comfort and a smooth touch. The most challenging part of the process happens in the stitching room, where the leather pieces are assembled together—all aided by hand.
From start to finish, a single shoe requires 100
separate operations and 10 working days to craft.
As a finishing touch, we opted for a new slip-on construction that foregoes laces, for a modern twist on the iconic aesthetic. Care and precision goes into every aspect of design, down to applying the hidden gore underneath the tongue that assures a snug, consistent fit throughout. They're ready to take you anywhere from the first time you slip them on.
The custom-molded rubber sole merges an incredibly lightweight sneaker feel with the modified Chukka shape to further emphasize their casual elegance and exceptional comfort. From start to finish, a single shoe requires 100 separate operations and 10 working days to craft. It's safe to say we're a little obsessive. But passion is never born from indifference, and obsession breeds innovation. An enduring respect for this ethos defines every piece we design for Crown Crafted. And while we believe that a type of shoe can say a lot about who you are, a commitment to care, detail and craftsmanship can tell you everything.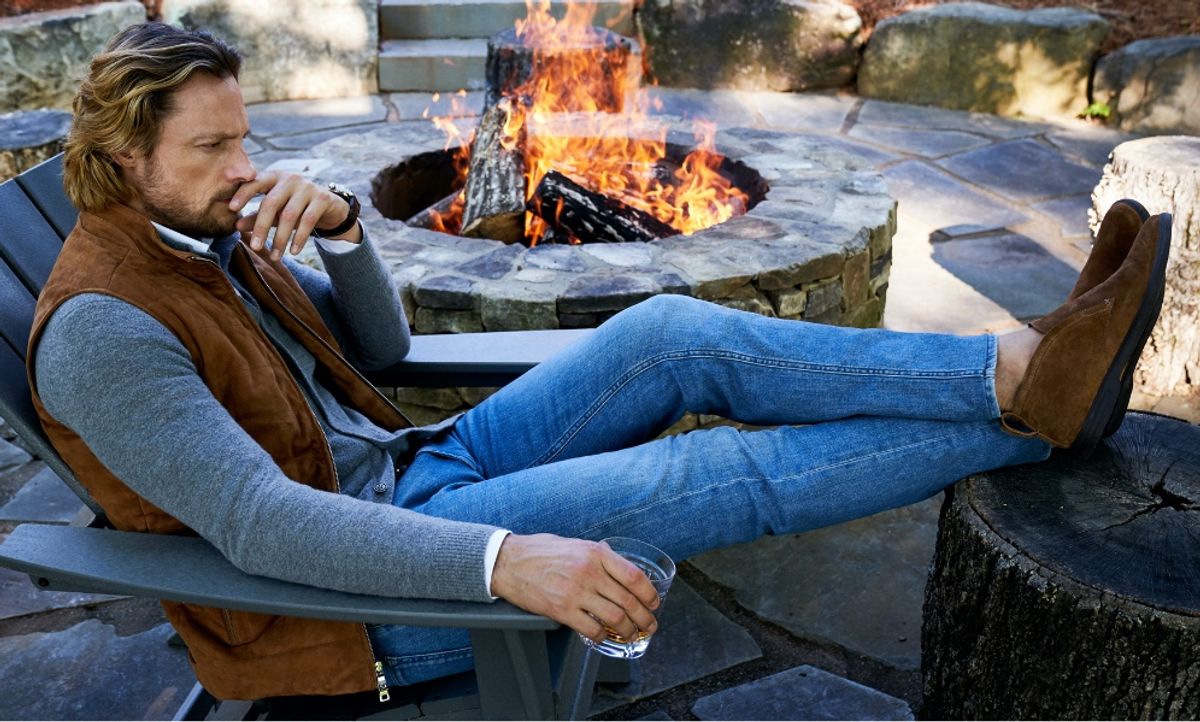 Explore
Excursionist Chukka