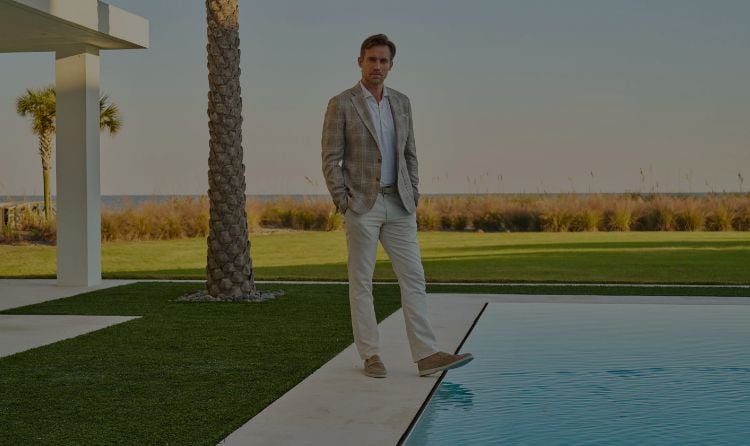 Fit means different things depending on the garment, or the material it's made from. Merino, cashmere or cotton-rich designs can present differently than pure performance styles. You might like a more generous fit in your polo but tend towards a trimmer style of pant, or vice versa.
Every style has its own unique character, and we want to help guide you to the right place.
We offer two fits at Peter Millar. Our Crown and Crown Sport collections feature our Classic Fit. Our Crown Crafted collection features our Tailored Fit.
classic Fit
Classic Fit means just that. Neither too loose nor too tight, designed to fit in a way that's flattering across a range of body types and preferences. Roomy enough to be comfortable, shaped enough in the right places to make you look great.
Found in Crown and Crown Sport collections.
tailored Fit
Broadly speaking, Tailored Fit apparel is designed with a trimmer look at specific points in the garment. We think of it as current without trying to be trendy. It's subtly more fitted throughout when compared directly to Classic Fit.
Found in our Crown Crafted collection.
If you live near one of our boutiques, we'd encourage you to stop in for a visit, try on a few styles and speak with our teams there. They're some of the most knowledgeable and friendly in the business and would love to help you.
Store Locator
If that's not an option, our Customer Care team is a great resource. Our goal is always to get you taken care of as seamlessly as possible whenever you're shopping with us.
Contact Us