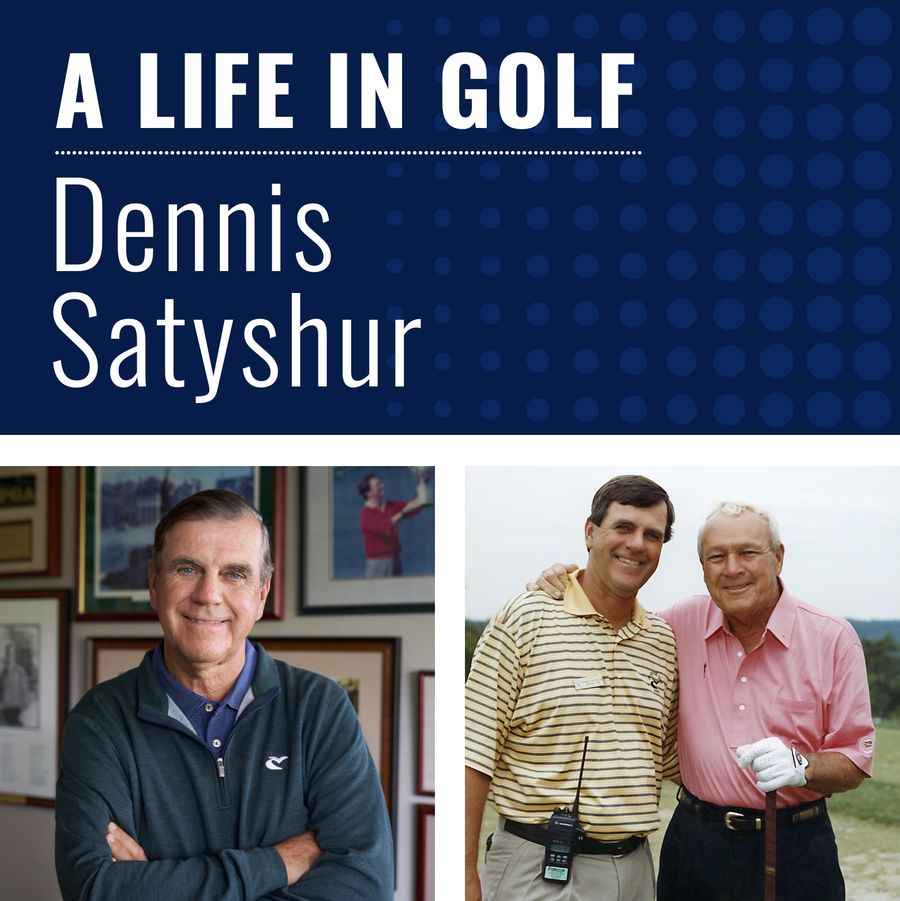 A Life in Golf
with Dennis Satyshur, Director of Golf at Caves Valley
When thinking about some of the great golf courses you've ever played, it's likely that your mind first goes to just that—the actual course. Think back to some of your fondest memories around the sport, and while that long birdie putt you made on 18 will always jump out, it's likely that those memories are as much about the people you were with and the feeling of the place as the shots you hit.
It's something that has been the guiding light for Dennis Satyshur, who has been the director of golf at Caves Valley outside Baltimore for more than 30 years. And he likes to say it frequently: "People make places."
As the club prepares to host the BMW Championship in a few days, and Dennis approaches his own retirement, we sat down with him to learn about his life lived through golf.
The Tom Fazio course at Caves Valley is as demanding and pure as anything you're likely to encounter in the golf world. And the prowess of its design is surely a big attraction for its international cast of members. It certainly had much to do with the club being awarded with the first PGA Tournament in the Baltimore area for more than 60 years.
In speaking with Dennis, while it's clear that he is proud of the course where he's been working since its opening in 1991, he gets most passionate when talking about the culture he has worked so hard to establish, and the people who have helped him to uphold it.
"Leave it at the gate, all your money and all your titles, and when you come in, it's no longer about you," Dennis says. "It's about us, it's about the club. A bit old-fashioned, but people seem to like it. Finding something bigger than yourself when you were a child was easy, everything was. But as you get more and more successful, finding something bigger than yourself, it's not that easy."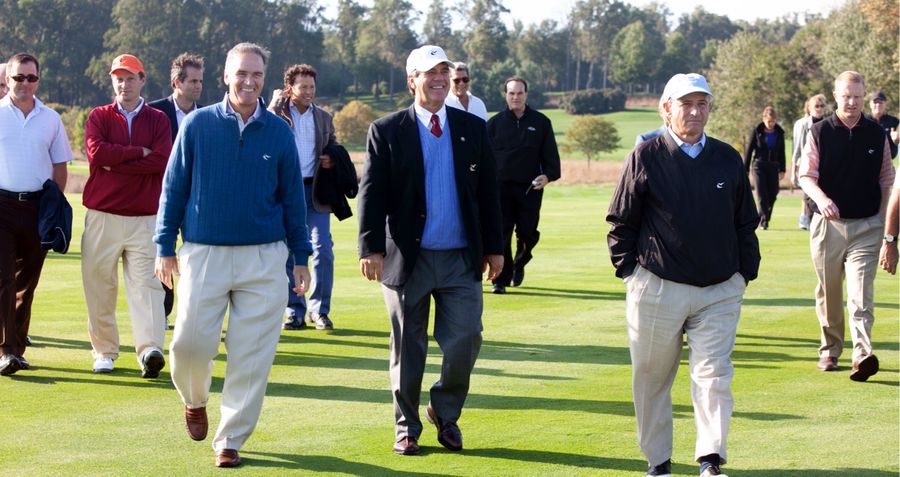 As a young man, Dennis was a member of both the golf and football teams at Duke University. A football injury his senior year helped him decide to choose golf as his sport. After school, he followed his passion for golf down to Tour school in Florida. Although he failed to make it through, he made a lifelong friend in Tom Kite, whom he frequently cites as an invaluable influence in both his life and career.
Following a brief stint as an assistant football coach at Duke, Satyshur decided that he would still try to establish a career in golf, if a bit differently than he had first pictured. Starting at Pinehurst, Satyshur eventually found his way to Caves Valley via Columbia Country Club, Pine Tree, Bent Pine and Baltimore Country Club.
With a mix of experience at historical clubs and plucky upstarts, Caves Valley was the perfect opportunity at just the right time for Satyshur. Taking what he witnessed and appreciated at many of the country's great clubs, with the freedom to establish the character of a brand new place from scratch, he had found his calling.
It helped that the membership has always been as focused as he has.
"There were plenty of times where the water got very choppy," Satyshur says. But our membership—as times got tough, they got tougher, and they dug in and were committed to really doing something special, something different. Not better than anybody, but different than most places in that we were going to be a national club."
His own career has delivered plenty of different experiences rare for anyone in his profession, including being appointed as vice-captain of the 1997 Ryder Cup team by his friend Tom.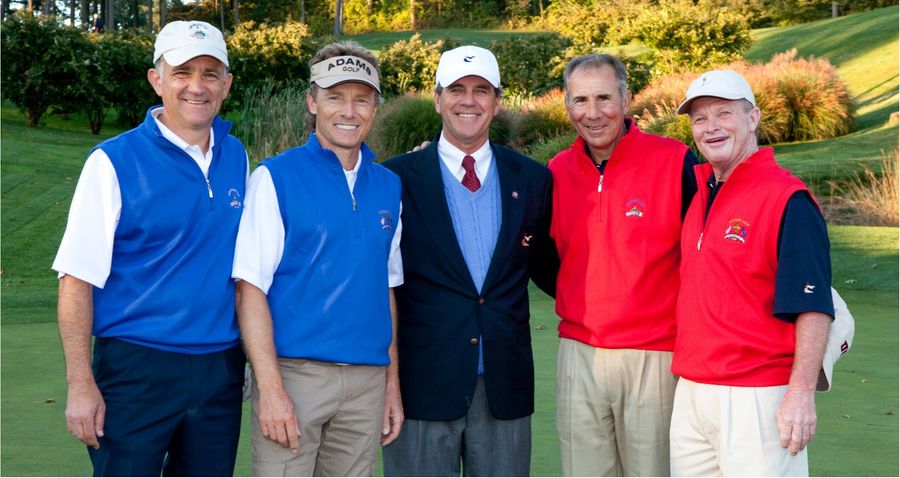 "Getting that phone call from Tom Kite asking me to be his assistant captain was just indescribable," Satyshur says.
Although the Americans fell just short on the final day, Satyshur cherishes the memories of being a part of that team. A dinner with sitting President Bill Clinton and a rousing Saturday night speech by former President George H.W. Bush that nearly spurred them to a comeback victory are particularly fond to him.
Because of the stature of the club, and its proximity to the capitol, encounters with Presidents and dignitaries have been somewhat regular, but one visit especially stands out to him.
"We had a 90-year-old World War Two veteran, Forest, who worked part-time in the locker room," Satushur says. "President Obama was visiting and I was able to get the two of them together. The President gave Forest his presidential coin and thanked him for all that he and his generation had done.
"He stepped back, and it was time for Forest to say something if he could, and he couldn't. I just asked him if he could salute our Commander in Chief. So, having a veteran saluting the President, and I'm standing right there as the quarterback that somehow had a little bit to do with making that happen—special, special moment for sure."
As he approaches his retirement day, there's an obvious focus on his legacy. It's an enviable one. The first part—cementing Caves Valley as a respected national club from the ground up, and helping attract the Tour back to the Baltimore area—is impressive in and of itself.
The second part, fittingly, comes back to his people. As he's showing us around his office, despite all the commemorative photos, with presidents, Tour professionals and other noteworthy personalities, his focus goes straight for a drawing titled "The Graduates." It was a gift for Dennis from 30 men who worked under his tutelage that have gone on to be head pros or heads of instruction themselves. He lights up like a proud father as he's describing it.
After the season finishes up, Dennis will pass the reins to Matt Fuller, who has been working alongside him for 15 years. He's sure that the club is in safe hands.
And the 70 best players in the world will soon experience that signature Caves Valley hospitality as they compete in the penultimate event in the FedExCup playoffs. They'll be treated just the way that Dennis and his team treat their members, and the members treat his team in turn—with dignity and respect.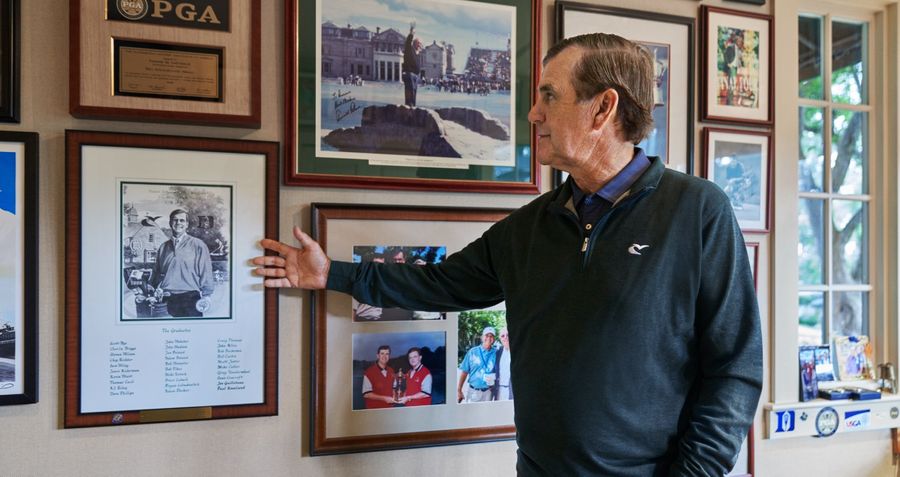 Dennis Satyshur
Director of Golf at Caves Valley